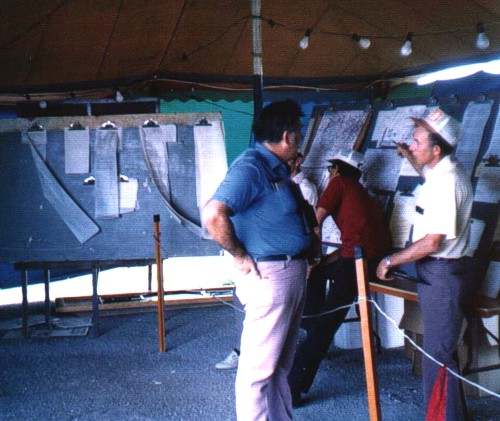 Submitted by Will Showers
Oshkosh Temporary FSS (OSH), Wisconsin, July 1975.
An interior photo of the 1975 temporary FSS tent showing the teletype paper
and facsimile chart display. This photograph was taken the first day of the fly-in before pilots began checking weather for their flight home.
Return to Facility Photos home page.