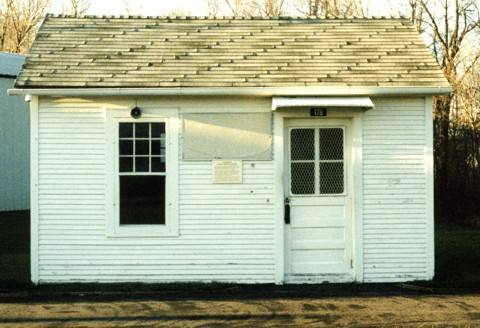 Mauston Aeronautical Light Station, Wisconsin.
Another view of the original Mauston/Lone Rock FSS facility building. Notice the
plaque on the front wall (view wall plaque). The interior has been restored to what it
looked like in the late 1930's, complete with teletype and old radio equipment. There
is also a self guided recorded audio tour narrated by Ben Silko, a former LNR FSS
specialist who retired in 1977.
Return to Facility Photos home page.