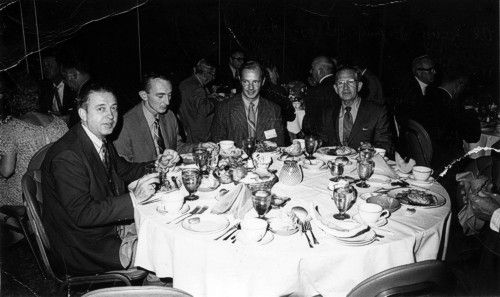 Submitted by Ed Dietz.
Air Traffic Managers Dinner, November 1971. Location unknown.
Left to right:
Al Leroy, Deputy Albany Tower, New York
Ed Dietz, Manager, Glens Falls FSS, New York
Bill Armkenecht, Deputy Buffalo FSS, New York
Al Tridmann, Chief, Niagara Falls Tower, New York
Bill Cantwell (only hands visible, far right)
Return to Facility Photos home page.