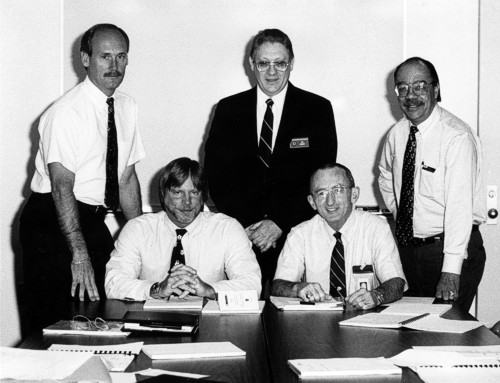 Submitted by Ed Dietz.
AFSS South Hub Managers Meeting, Leesburg, Virginia, May 7, 1991.
Left to Right: Jeff Bounds (Salisbury, MD FSS), Adam Greco (Millville, New Jersey AFSS), Jim Asbury (Elkins AFSS), Ed Dietz (Leesburg AFSS HUB Manager), and Jimmie Jefferson (Newport News, Virginia FSS.
Return to Facility Photos home page.