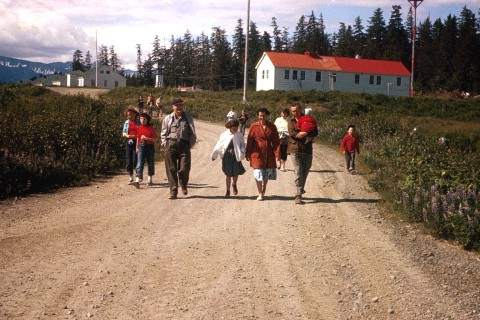 Yakataga FSS (CYT), Alaska 1957.
A major event for the Yakataga FAA families as they head to the airport to pickup
their mail (FSS in background). Mail was delivered by Cordova Airlines flying a DC-3.
Persons identified in this photo are: Man holding baby - Jim Hayes. To his right,
his wife, Florence Hayes. Barbara Gray in yellow sweater behind Jim Hayes. Tim
Gray, far right in red sweatshirt. They young girls belong to the Hayes family. The
remainder are unknown.
Return to Facility Photos home page.