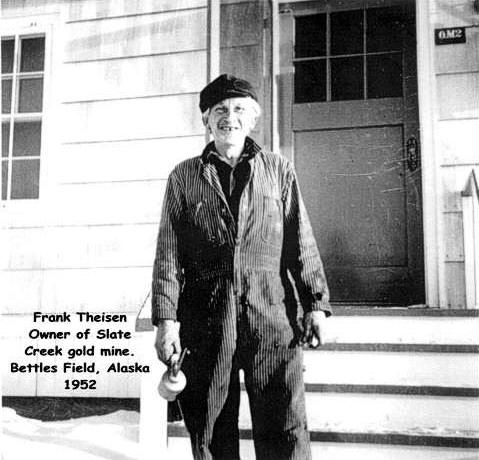 Frank Theisen, Bettles, Alaska 1952.
Frank came to Alaska from Chicago at the age of 26. This photo was taken at age
56. He owned the Slate Creek gold mine and worked as an employee for the CAA
at Bettles during the long winter months. One of his duties was to keep the runway
clear of snow using the D8 Caterpillar. In 1956 he went to California and remarried
his former wife. Frank died in California and was buried there.
Return to Facility Photos home page.