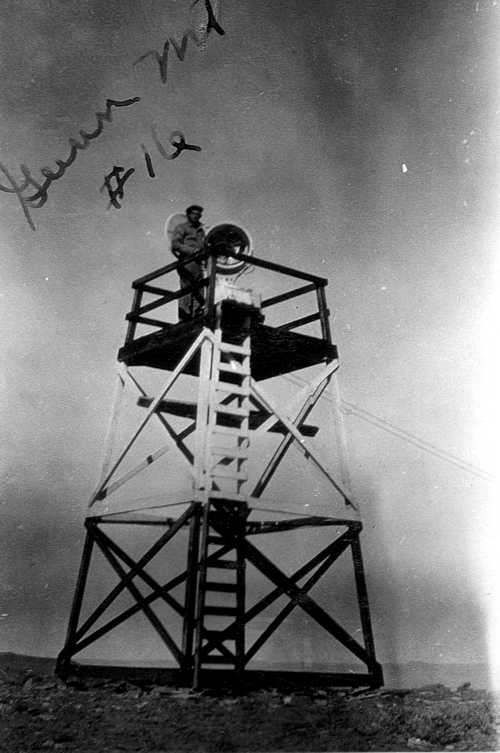 Submitted by Steve Wolff
Salt Lake to Omaha Light Beacon, Site 16.
15-20 foot high wood tower. Possibly a type "BR" beacon and a 36" diameter light
beacon with power generated from a remote site and supplied by the power lines as
seen on the right side of the photo.
Return to Facility Photos home page.