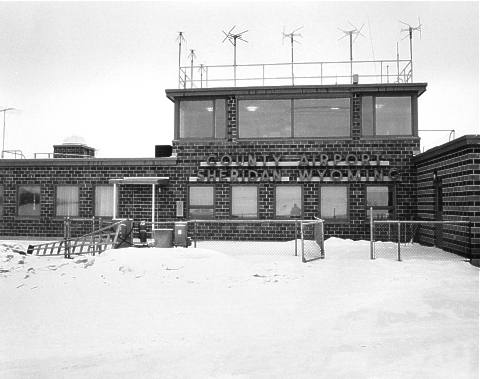 Sheridan FSS (SHR), Wyoming. 1985.
Sheridan FSS was commissioned 1939 and decommissioned on June 7, 1995.
1958
In 1958, Sheridan FSS or better know as CAA back then, had an open house on
May 26, 1958, according to local newspaper article. The staff at this time were named
as follows: Charles F. Merchant, station chief of operations; Frank W. Barnhill,
Max E. Taylor, Jerrold D. Reed, Paul J. Barina, Carl H. Moore, and Jack C. Roush.
1970
An August 20, 1970 Sheridan newspaper named the following Specialists stationed
at Sheridan: Darrel Downing, chief, Max Taylor, Jerrold Reed, Jack Roush,
Emery Matthews, Howard Naylor, Louis Robinson, and Fred Bergman.
Return to Facility Photos home page.