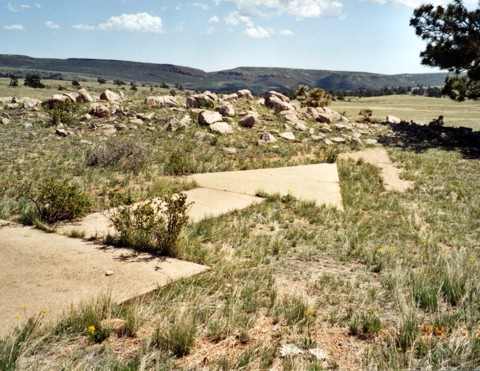 Historical summary and photo submitted by Mel Duncan of Wyoming.
Section 33 Radio Beacon, Wyoming. 5/21/2004.
All that remains of the old Section 33 beacon site. This site is located about 3/4 mile
north of McIntyre's, WY. Elevation 7,528 feet, coordinates 41° 13" 34" N, 105° 14' 36" W.
Learn more about Wyoming Radio Beacons. View an historical summary of the
Wyoming Radio Beacons.
View additional photos. Photo 2 Photo 3
Return to Facility Photos home page.