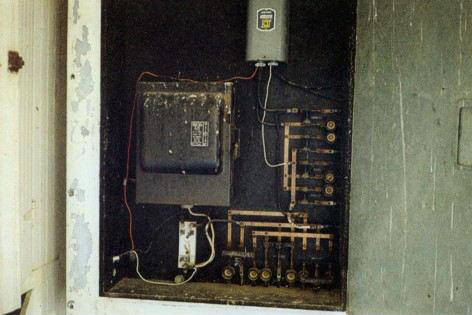 Medicine Bow #32 Radio Beacon, Wyoming, May 14, 2006.
Interior photo. North wall cabinet contains a Westinghouse switch box and circuits.
Historical note: The Union Pacific Railroad is very close and Highway 30, the first to
connect the Midwest with the West is 1 1/2 miles away. The Overland Trail from the
1800's is very close and of course this Low Frequency Airway. They all converge at
this point!
Photos and information submitted by Steve Wolff, Laramie, WY.
Mr. Wolff is looking for assistance in restoring this site to it's original condition.
Return to Facility Photos home page.