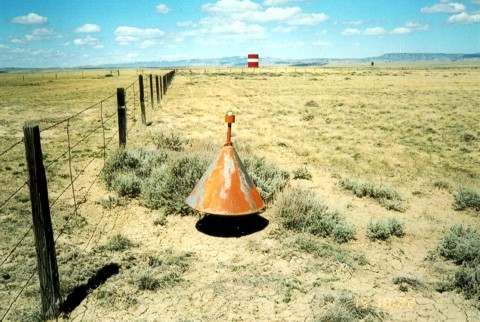 Medicine Bow #32 Radio Beacon, Wyoming, 2006.
This boundary cone is located on the north end of the beacon site. The red and
white tank in the background is the water supply for the city of Medicine Bow.
Photos and information submitted by Steve Wolff, Laramie, WY.
Return to Facility Photos home page.