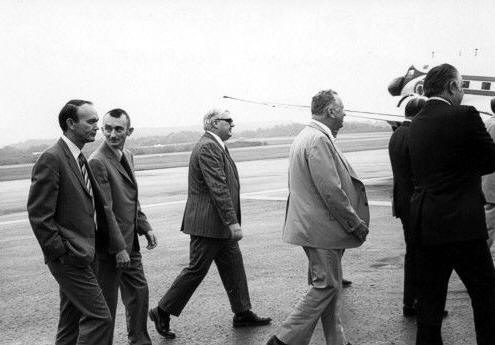 Submitted by Ed Dietz.
Morgantown (MGW), West Virginia, October 1973.
One of many Morgantown airport dedications.
Persons in photo are (order unknown):
Ed Dietz, Chief of MGW FSS (far left)
Mike Collins, NASA
Jimmie Dow, Acting FAA Administrator
Two other unknown FAA headquarters personnel.
Return to Facility Photos home page.