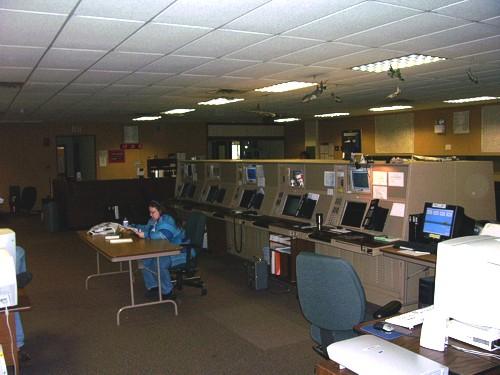 Submitted by John Lynch
Elkins FSS (EKN), West Virginia, July 15, 2007.
Operations area. Seated at the table is Vicki Sandy. The Model planes hanging from the ceiling were built by master model painters Richard Kelley and Jim Aldredge while stationed at Charleston FSS (CRW), WV, during the mid 1980s.
Return to Facility Photos home page.