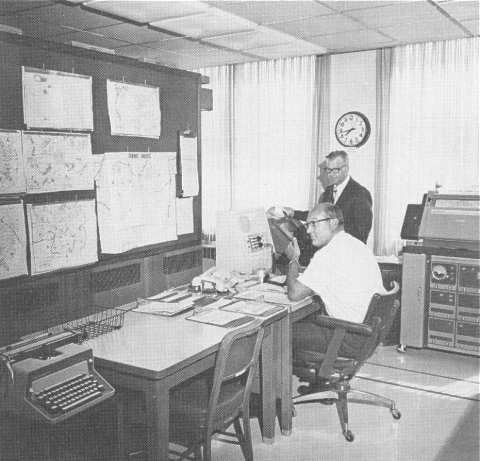 Seattle FSS (SEA), Washington. 1973.
Seated at a radio/air-ground console is Seattle EWAS specialist Ted Hoffman, while
FSS chief C.E. Abshire checks the weather teletype. EWAS communications have
a range of 80 nautical miles remoted to the facility from other stations in the area.
Return to Facility Photos home page.