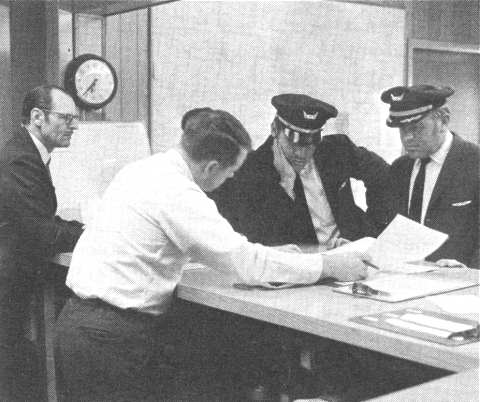 Washington FSS (DCA), District of Columbia.
Briefing Counter, Washington National Airport, 1969.
New paneling enhances the environment of the pilot briefing lounge as commuter
airline pilots are briefed by Gilbert L. Shade while Clayton Deckman (left) takes
flight a flight plan from a corporate pilot (hidden).
Return to Facility Photos home page.