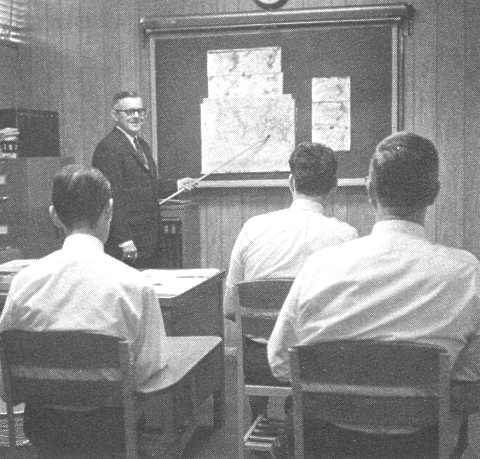 Washington FSS (DCA), District of Columbia. Weather Briefing Class, 1969.
Specialists in a "weather briefing" class are lectured by Washington FSS Training
Instructor Ronal Culp. After completing the course each person gets a written and
oral exam from a weather bureau quality control officer to get individual briefer's
certificates.
Return to Facility Photos home page.