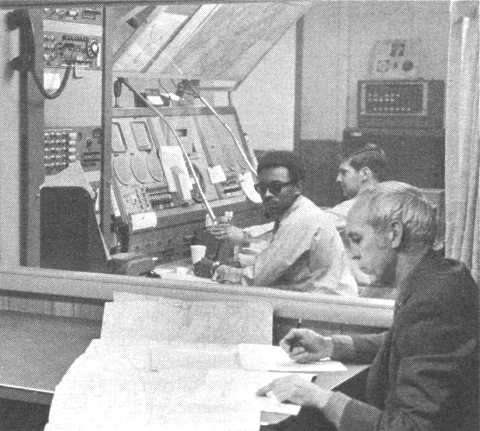 Washington FSS (DCA), District of Columbia.
Washington National Airport. 1969.
With no loss in manpower effort, the station can monitor airmen taking
exams under secure conditions through the window built for Washington FSS.
Specialist Ervin Crenshaw (left) and Jerry Morrison give briefing assistance to pilots
over the radio while keeping an eye on the examinee.
Return to Facility Photos home page.