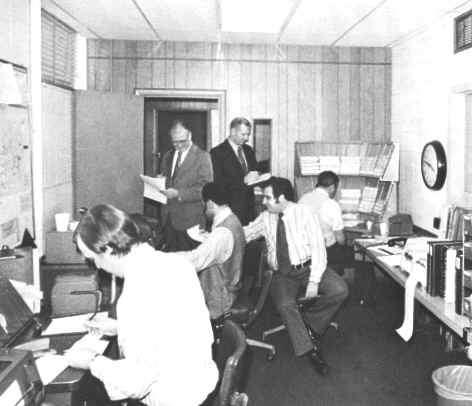 Washington FSS (DCA), District of Columbia.
Washington National Airport, 1973.
Observed by management analyst Charles Wright (standing, left) and B. Miller are
Washington FSS specialists (from the left) Nolan Adams, handling enroute center
flight plans; Percy Willis, sending and receiving other flight plans over the teletype;
Buddy Phillips, coordinating plans; L. "Stan" Stansel, at the military in-bound
position.
Return to Facility Photos home page.