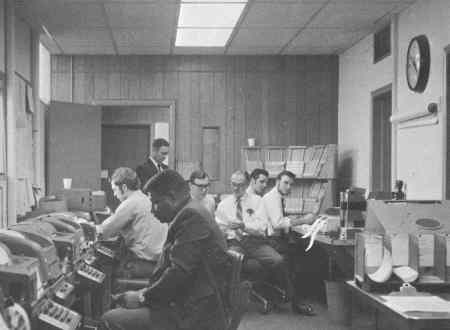 Washington FSS (DCA), District of Columbia.
Washington National Airport. 1969.
Modernization of the room shared by teletypes, Military Flight Service and
Flight Data position has brought increased efficiency to Washington Flight
Service. Personnel on duty are (clockwise): Sam Stover, Ronald L. Oakley,
Garland Holloman, Ray Clark, Gregory Faith, Dennis Donahue, and Robert
Abbey. 1969.
Return to Facility Photos home page.