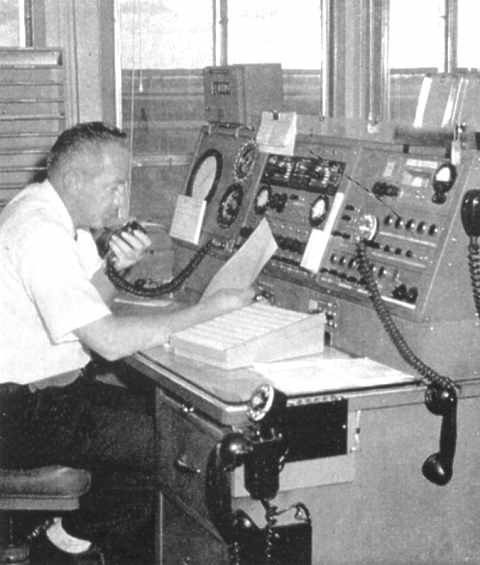 Blackstone FSS (BKT), Virginia. 1963.
Thomas D. Raymond makes a weather broadcast. Blackstone was located at the
Blackstone Army Airfield (AAF) which served nearby Camp Pickett and Camp A.P.
Hill. The summer months saw Blackstone FSS serving the 28th Division, Pennsylvania
National Guard; the 83rd Reserve Division from Ohio; the 29th Division, Virginia-Maryland
National Guard; the 104th Armored Calvary Regiment from Pennsylvania; the 150th
Armored Calvary Regiment of the West Virginia National Guard, and several other units.
Return to Facility Photos home page.