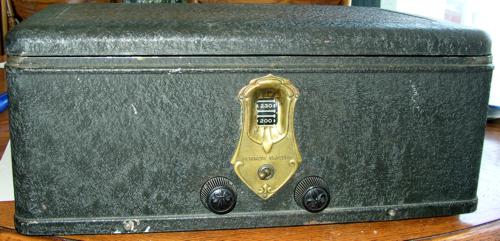 Submitted by Raymond Duck
Early Lighthouse or Radio Station Radio.
CAN YOU IDENTIFY THIS RADIO'S ORIGIN?
The above radio is manufactured by DeForest Crosley, 1927, and is contained in a
metal box. It may have been used in the early days of radio beacon stations or
lighthouses. The tuner scale ranges from 200-560. Does anyone know how this
radio may have been utilized for navigation?
Return to Facility Photos home page.