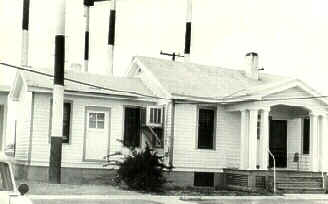 Wendover FSS (ENV), Utah.
Located in the far western desert, Wendover had been an
airways installation since the 1920's and was commissioned
in 1932 as a radio beacon and flight services station.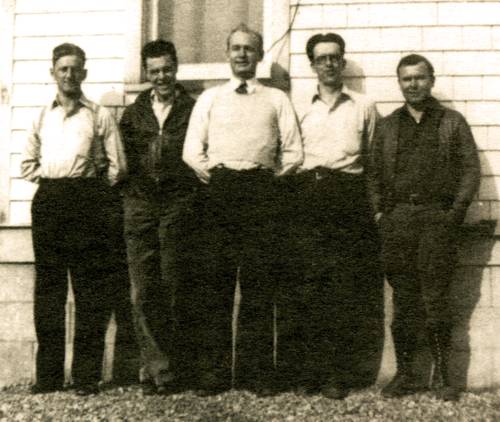 Wendover FSS Employees, date unknown.
A. A. Anderson, J.F Cobb, Joseph H. Tippets, Ray Tucker, and John Renfroe.
Return to Facility Photos home page.