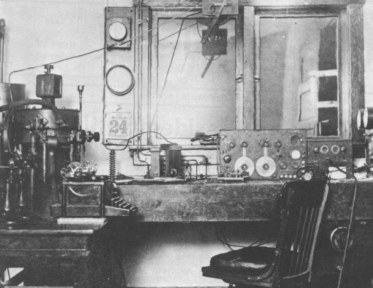 Salt Lake City Air Mail Radio Station (SLC), Utah. March 1925.
Famed 2KW arc transmitter at Salt Lake City, Utah, is the type
used in the earliest FSSs. The handle at the top is the wave length
selector. Cylindrical object at left is the water cooled arc chamber.
"CW" key or "bug" can be seen immediately in front of the receiver.
Return to Facility Photos home page.