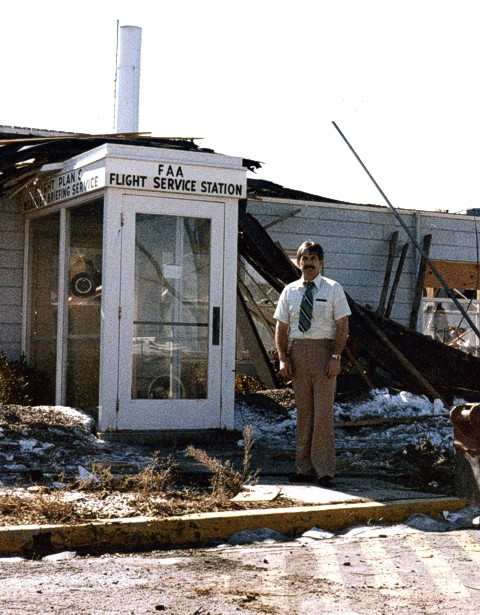 Salt Lake City FSS (SLC), Utah. 1979.
Tom Black, SLC FSS Area Supervisor, during demolition of the old FSS in August
of 1979. This building also housed the former Salt Lake ARTCC (Enroute Center).
Address:
FAA Flight Service Station
337 North 2370 West. Room 225
Salt Lake City, UT 84116
Return to Facility Photos home page.