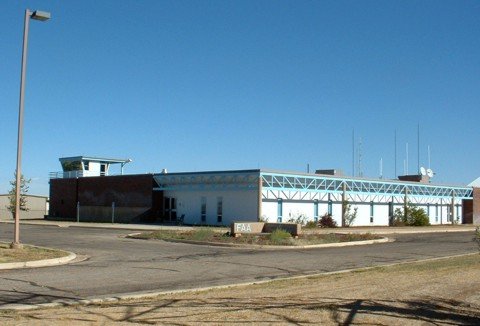 Cedar City AFSS (CDC), Utah. 2003
The small tower on top of the buildings left side is Cedar City's Weather Observation
Deck (WOD). It is also used to provide Airport Advisory service to pilots. It was
added on to the original building during a building expansion in 1995.
Return to Facility Photos home page.