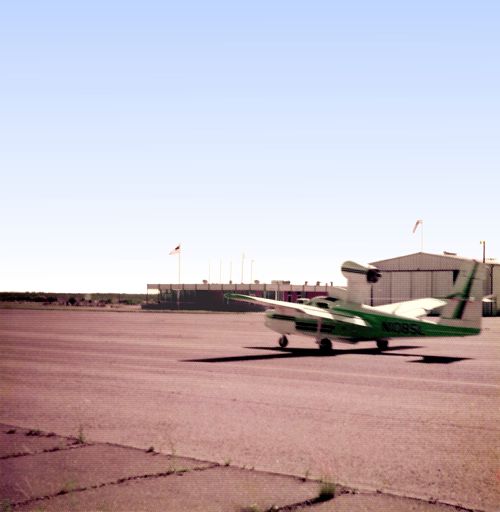 Photo by Claude Genest
Wink FSS (INK), Texas, 1975.
The Wink FSS building can be see in the distance, just in front of the aircraft's nose.
The FSS building was constructed in the mid-late 1960's. A very unique design
whereby you could perform the Airport Advisory Service (AAS) function with an
unobstructed view of the entire airport due to its windows.
Return to Facility Photos home page.