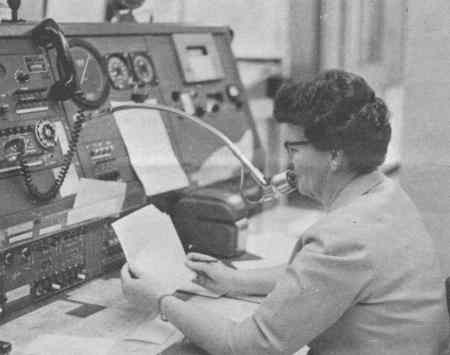 Wichita Falls FSS (SPS), Texas. 1970.
Miss Gertie Mosaly broadcasts the weather at the Wichita Falls, Texas, FSS,
a job she has been performing well for the past 28 years. Miss Mosaly received
a special plaque during the 50th Anniversary of Flight Service Stations, honoring
her for longtime service in the Southwest.
Return to Facility Photos home page.