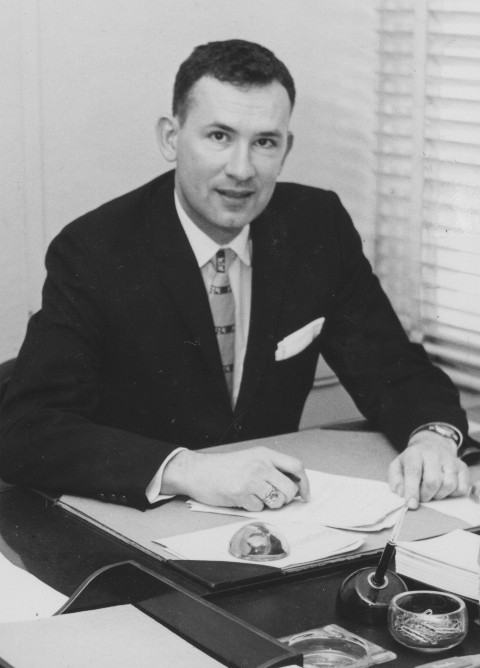 Memphis FSS (MEM), Tennessee. 1960.
From a newspaper clipping: After 43 years and six months of federal service, John
L. Prudhomme retired, January 3, 1986. Formerly Manager of Memphis Flight
Service Station, John entered on duty with the Civil Aeronautics Administration on
July 3, 1942. He was part of the first school conducted for station specialists at
Meacham Field, Fort Worth, Texas. Of the 20 students who completed the course,
only Harry T. Hubbard, Manager of Washington National Tower, is still on board.
Return to Facility Photos home page.