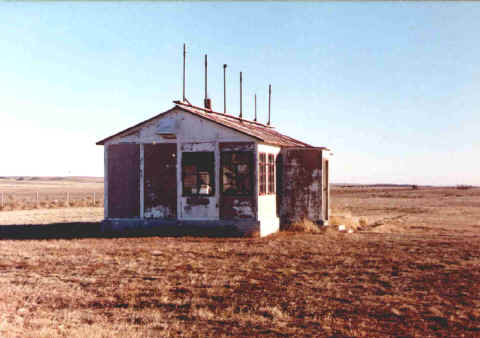 Phillip FSS (PHP), South Dakota. 1990.
Phillip FSS was closed March 23, 1963. This photo was taken in the spring of 1990
and the structure was apparently being used by the airport manager for storage.
It is gone now.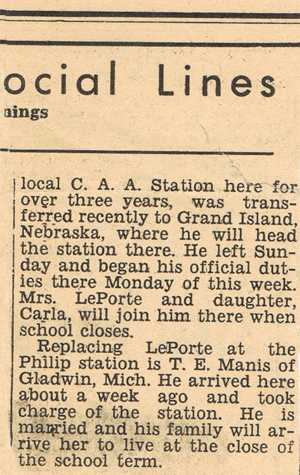 Submitted by Ted Manis
Partial newspaper article from 1958 indicating a change of managers at the above
Philip Radio Station.
Return to Facility Photos home page.