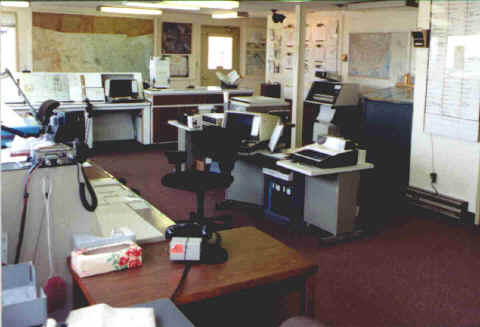 Pierre FSS (PIR), South Dakota.
Photo taken from the west end of operations looking southeast. Inflight console is in
foreground to left. LABS equipment at center and preflight area to the left. Facsimile
and weather maps at wall in center and weather observation desk to right of the fax.
Return to Facility Photos home page.