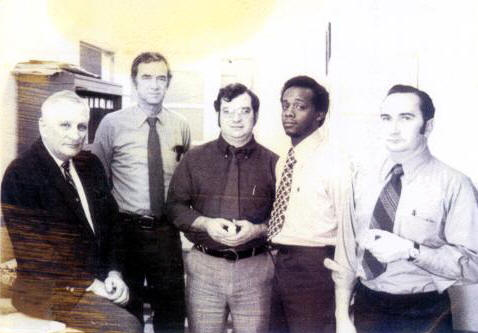 Submitted by Joel Gregg
Philadelphia FSS (PNE), Pennsylvania. Group photo, 1975.
Group of PNE employees receiving their service pins.
Left to right, Station Chief, name unknown), Ed Quinn, Supervisor, Dave Cesar (25 year pin), Joel Gregg (5 year ping), Dick Borns (25 year pin).
Return to Facility Photos home page.