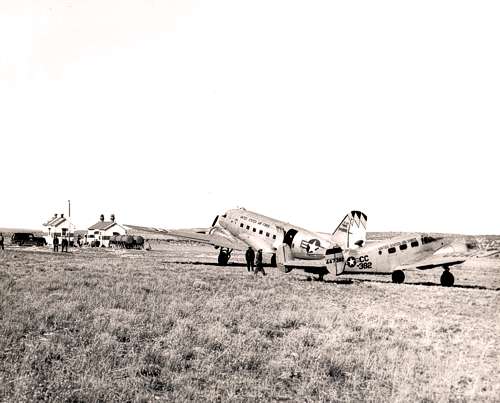 Submitted by Steve Owen
El Morro Radio, New Mexico, January 9, 1952.
Photo taken by the local Grants Newspaper during the rescue of an F-51 pilot, Capt
William H. Palmer of Dayton OH, who had bailed out the night before, south of Zuni,
New Mexico. He had been trying to reach El Morro CAA field (LA-A site 59B) but
had to jump and broke his arm after hitting the tail surfaces of the aircraft.

El Morro Radio, originally commissioned in 1933, can be seen on the left.
Return to Facility Photos home page.