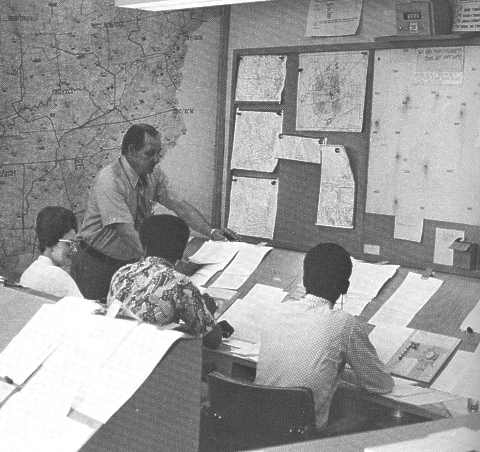 Atlanta FSS (ATL), Georgia. Preflight Counter, 1973.
A pilots eye view over the counter at the Atlanta, Georgia FSS shows some of the
eight sit-down briefing positions that will soon feature CRT displays and keyboards.
Seated from the left are specialists Mayphine Hinesely, Al Dixon, and Rico Cowan.
Weather coordinator Bob Norris has just brought them updated teletype information.
Return to Facility Photos home page.